Roach back is also known as kyphosis and is a pathological, congenital, or functional disorder of the backbone. Similar to roach back in horses, dogs also suffer from it. In most cases, a roach back dog will have no symptoms despite a hump on the lower back. However, proper evaluation, investigation, and the cause of roach back must be established to keep your dog healthy.
Roach back dog or kyphosis is a structural abnormality in dogs caused by excessive upward backbone bending creating a hump. The lumbar spine around the loin area is the most affected though this can also involve the front region.
Old dogs and dog breeds that have a longer length are especially vulnerable to a roach back. Roach back in dogs can also result from functional or pathological insults and can sometimes be challenging to treat.
In some cases,  a roach back can be caused by a repetitive posture adopted by a dog. This repetitive posture can result from pain caused by an injury or in cases of extreme cold or a congenital bone abnormality. You must address these problems adequately to prevent further deterioration of the condition.
Causes of roach back in dog?
The factors mentioned below cause a structural and functional backbone abnormality in dogs in which the back appears protruded, giving it a characteristic hump. A dog with this condition is called a roach back dog.
1. Congential Abonormality
Like humans, dogs also suffer from diseases, injuries, congenital and developmental abnormalities. The congenital abnormalities can include limb contraction, cleft palate, and congenital kyphosis or roach back.
2. Disease Process
The disease process in dogs, such as soft tissue injury and pain, compels the dog to compensate by flexing the lumbar spine by contracting the muscles. However, it permanently flexes the spine in the long run and can cause a structural abnormality in the form of a roach back.
3. Normal Aging
Moreover, a study published in the journal of veterinary radiology shows that the normal aging process prone dogs to severe degeneration of the endplates with marked instability between vertebral segments.
4. Trauma
In some cases, trauma such as a collision, fall, or a blow to the dog's backbone might permanently displace the column. If the displaced bone is not reduced, it might cause a roach back.
In most cases, dogs suffering from roach back or swaying do well and can live a normal life. However, some dogs may suffer from neurological deficits like limb ataxia and difficulty walking. This is because the vertebra exerts pressure on nerves causing them to malfunction.
Do you know what is meant by a Roach Coach? Read this article to know more!
Pictures of roached back dog
Here are a few pictures of roached back dog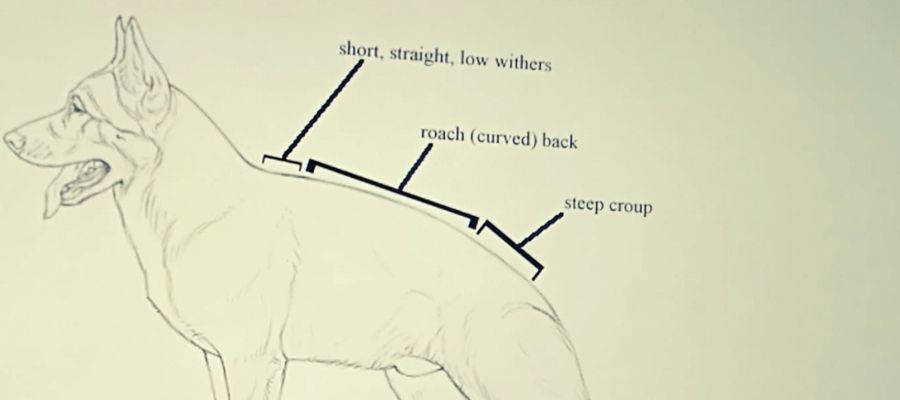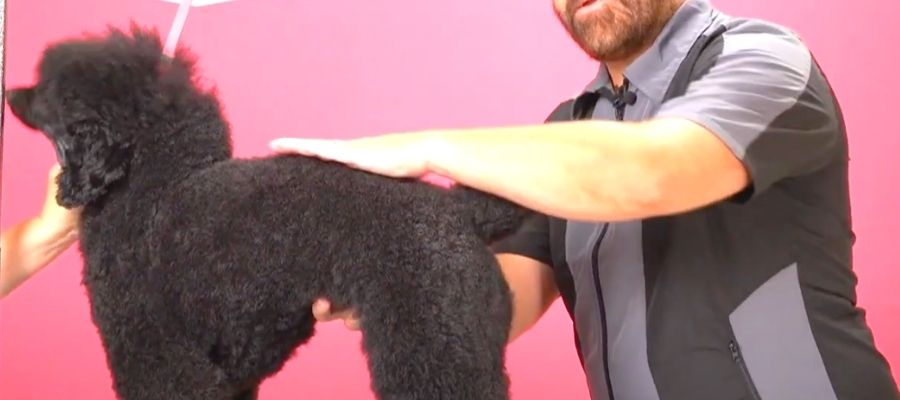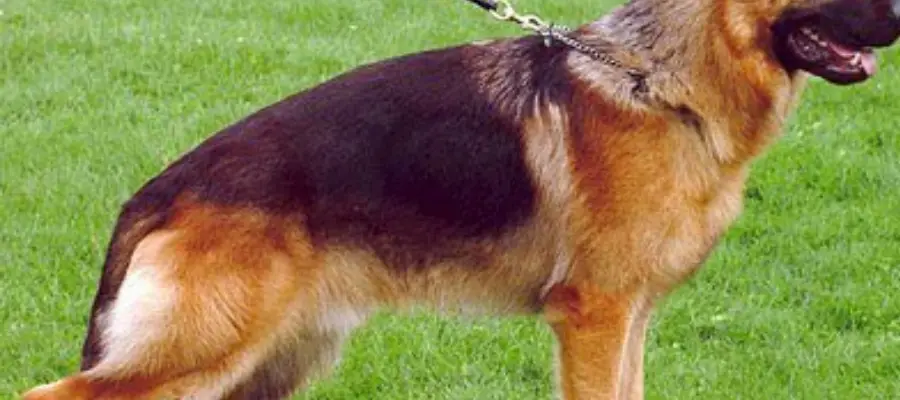 Breeds of Roached Back Dogs
In most dog breeds, roach back is considered an abnormality because it may hinder performance and make the dog look bad.
However, certain dog breeds like Bedlington or Dandie Dinmont Terrier are supposed to have a slight roach. Therefore, the absence of roach back in these dogs is considered an abnormality.
However, in the following breeds of dogs, roaching is considered an abnormality.
1. Roach back German shepherd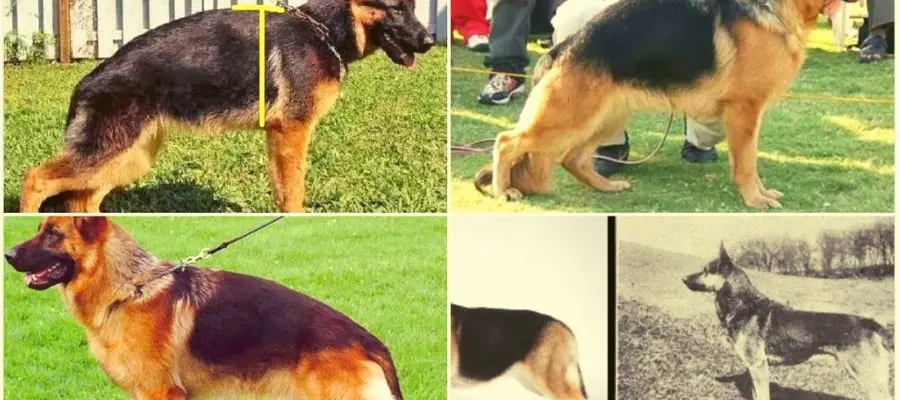 A German shepherd is among the giant breed of dogs with an average height of 24–26 inches for males and 22–24 inches for females dogs. Moreover, they are longer than they are tall. Therefore it is pretty common to see a roach-back german shepherd.
A German Shepherd with an injury to the hind limb is more prone to develop roach back and therefore must be appropriately evaluated and treated and treated.
You can quickly know if your german shepherd has a roach back. All you need to do is,
Make making him stand straight by grasping the hind legs.
Next put your hand on the back and move it forward slowly. If you hand elevates or shows hinderns to movement it might suggest a roach back.
2. Dachshund roach back
Dachshunds are stubborn and clingy and are therefore are, not a fit for everyone. However, some people love keeping these dogs because of their looks and excellent companionship.
Dachshunds are longer than they are tall, making them prone to roach back. Therefore, Dachshunds are among the most common dogs with a roach back.
However, the good thing is that roach back doesn't hinder their day-to-day activity because of their small height and low weight.
Additional Read!